I went with three photographer friends to tour of the Fergus Falls State Hospital. We are linking to each other in a blog circle, so please go to the end of this post to click on the link and continue along.
Skip to the bottom to see the slideshow or read on for a little history. The hospital was closed in 2005-2009 with patients relocated back into their communities or group homes. This beautiful, historical Kirkbride building may be destroyed soon if a developer cannot be found. Presently a developer from California, with the help and support of a local citizen group, is working with city officials to save the building and redevelop it. It will either be developed into retail, restaurant, and apartment space or may unfortunately be torn down, like many historic Kirkbride buildings before it. There is a Facebook group named Friends of the Kirkbride if you would like to learn more or contribute to saving this historic building. I sure hope it can be redeveloped!
People have asked me if it felt creepy. It did not to me, but I was completely in awe of its beauty and grandeur, not to mention the gorgeous architecture and grounds! The lilac bushes were in full bloom. I sensed a sharp contrast between the beautiful light and architecture and my feelings of sadness and compassion for the patients who rarely left once sent here. Some died here and are buried in its cemetery. I felt deep sorrow for society's treatment of the mentally ill and shame surrounding it. Even if they got better, many could not leave as society would not accept them, the tour guide told us. She also said that Kirkbride was not the architect, but rather, the name of the doctor, Dr. Kirkbride, whose methodology was used in constructing these massive buildings with open spaces, light and gardens used to aid in treatment and care. The building and grounds were gorgeous, still, after years of abondonment with no HVAC or maintenance.
Here is a short slide show with 32 of my favorites from our visit. The earlier ones are digital and the latter are film. The ones at the end with the block glass windows made me think what it must have felt like to be locked behind them, looking out, as if from a barred or jailed space. So much beauty, mixed with such deep feelings of sadness.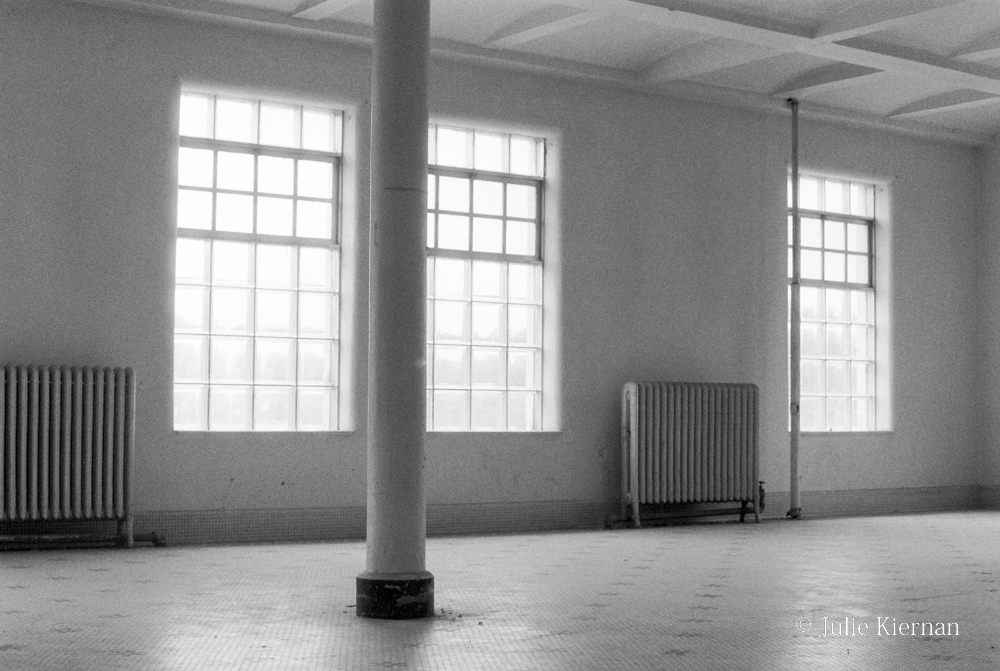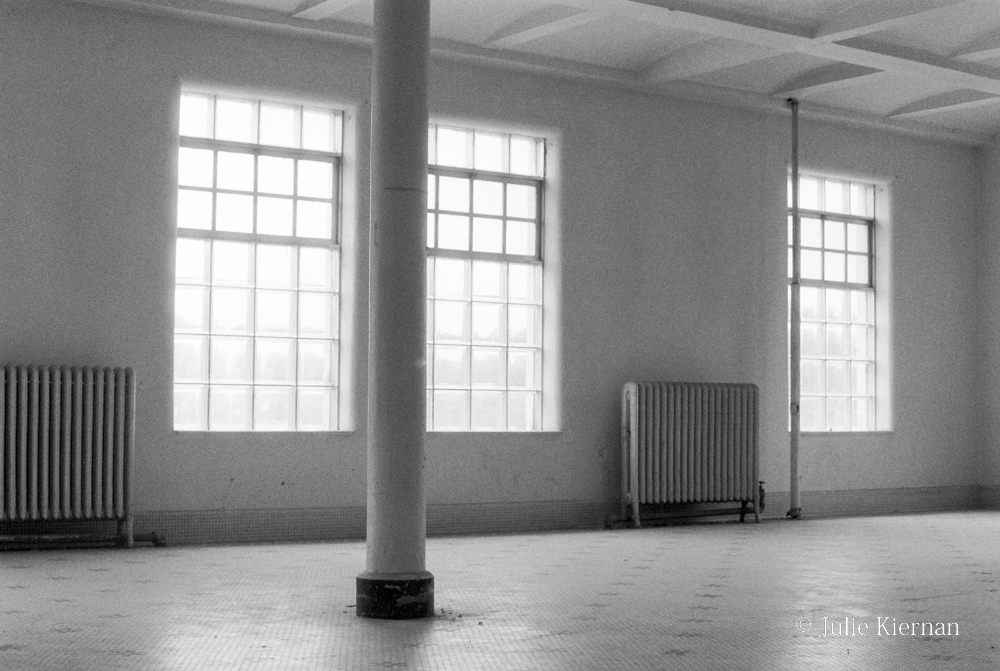 The Fergus Falls State Hospital-A Visit to an Insane Asylum.
Please continue along the blog circle to see the beautiful work, of my friend and fellow Photographer, Carrie Bayless.
Julie Kiernan Photography is a senior, wedding and family photographer in the Minneapolis MN area and can be reached here.